STYRET        –         VEDTEKTER       —        DRØMMEN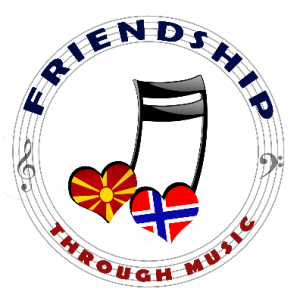 Friendship Through Music (FTM) jobber med å bygge vennskap og forståelse mellom unge i Norge og Makedonia, og bruker musikk og samspill til å styrke og stimulere til musikalsk utvikling, respekt og vennskap.
FTM er en forening med et styre i Norge bestående av fem medlemmer. Foreningen har en koordinator(Executive Manager) i Makedonia, som styrer dagig drift i samarbeid med et lærerteam. Det makedonke teamet driver en musikkskole for barn og unge i landsbyen Shutka, i samarbeid med Fileo. FTM har også samarbeid og utveksling med makedonske universiteter og utdanningsinstitusjoner, og holder et felles konsert- og seminarprosjekt i Makedonia hver sommer.
More (in English):

FTM was founded May 2011 to take care of the ongoing and developing projects with Norwegian and Macedonian teachers, students and friends. Since 2005 we have done many projects together, especially in the summer. In December 2011 we started Shutka Brass, a music school for kids from the roma community in SHutka, outside of Skopje. Sissel Grøndahl is often guesting professor at Ilija Nikolovski Luj Music high school in Skopje, teaching horns, chamber music, and doing seminars of Intonation and more.
All the time we keeo good contact With the macedonian professors and students, to encourage and work together, building friendship and playing togehter.
VISION:
Friendship Through Music,
– where young people in Norway and Macedonia playing together, building friendship and understanding.
– where musical development is supported and stimulated through respect and friendship
VALUES:
FTM will emphasize:
Respect, listening, open communication, and cultural sensitivity.
Projects with a purpose, that are well planned and evaluated, orderly, with transparency in finances.
Quality throughout the project: preparation, repertoire, performers, production and performances.
Friendship: respect and openness to each other's culture, religion, politics, and identity; besides education, ambitions and other parameters.
THE DREAM:
Together we are strong and visible.
Together we can create change for the better.
Together we can give children good values
Together we can create understanding and respect
Together we can strengthen each other's identity and uniqueness.
Together we can encourage development, creativity and innovation
Together we can create confidence and joy.
Together we can show that we can live in peace and build the country.
We can be friends.